The field of criminology has been attracting a lot of interest lately, somewhat due to the glamour portrayed on the plethora of , like CSI, NCIS, and others. What is a criminologist? These positions, generally employed by local, state, and federal law enforcement agencies, are responsible for a variety of job duties, including analyzing criminal behavior, criminals' methods, digesting the information to create logical interpretations, and in turn, taking your analysis to help prevent or predict new criminal activity.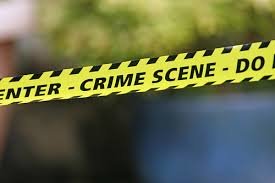 (c) globalgoodgroup.com
Day to day tasks might include questioning suspects, studying demographic data, behavior, and creating criminal profiles. Criminologists are required to maintain extensive records and write reports of their findings, as well as making presentations to law enforcement agencies and their peers. Shift and overtime work is frequently required, but as you gain experience, positions may open to you at consulting firms, or with governments and universities. According to the , the field is expected to grow faster than average between now and the end of the decade, and people with advanced degrees can be expected to be offered the best opportunities.
Is criminology the right field for you?
Criminology is a fast-paced, exciting, and demanding field, and people who are attracted to it are generally interested in bettering society, but are stimulated by the atmosphere and climate that the position brings, and the type of energy it requires. If you have passion for the description, this might be the right field for you; there are many different aspects of positions in criminology that might further fuel your interests: technology, foreign cultures and languages, performing in depth analyses, science, extensive research, and community outreach are all sub-fields of the career path that might excite you.
Within the career field, and the agencies that employ criminologists, there are a number of subsets of the position that require personnel with a variety of backgrounds, including statistics, graphic design, IT, accounting, investigators, sociologists, engineers, and linguists to mention a few. A degree in criminology is a primary requirement for entering the field, and advanced degrees are helpful. In a program designed to help you advance in this career field, you will study a core group of subjects, like criminal psychology, sociology, math, science, communications, statistics; physical, life sciences, and geography are also helpful, depending on what aspect of the field you are going to pursue.
Advanced degrees add specializations to your core learning, and may amplify on the subset field you have selected for your career in criminology. What courses you choose will be dictated by your chosen subset, but may include more advanced studies, specifically in some of the areas mentioned previously.
Master's and Doctoral programs will provide you with the opportunity to conduct specific research in your area, and often include practical working internships with agencies that have relationships with your school. A thesis and final exam, written or oral, will cap off your graduate studies in criminology, and amplify the knowledge gained in your undergraduate program.
Joint degrees, like Masters in Criminology combined with Masters in Public Administration prepare you for field management positions for state and local governments. A career in criminology can be a non-stop roller coaster ride of excitement and hard work, while all the time knowing you are helping the community you live in.